Benefits of Buying a Certified Used Car from Riley Toyota
Although there are number of used car dealerships in Jefferson City, Columbia, Sedalia, and St. Louis, we think none can match Riley Toyota's customer service and value for money.
If you're looking at purchasing a used car but don't know quite where to start, don't worry, because we're here to help. Buying a certified used car from Riley Toyota is a walk in the park, especially when you have our experienced staff on standby ready to assist you at any given notice.
At this point, you might be wondering what makes us the go-to dealership for purchasing certified used vehicles. Well, there are several reasons, and all of them are just as important.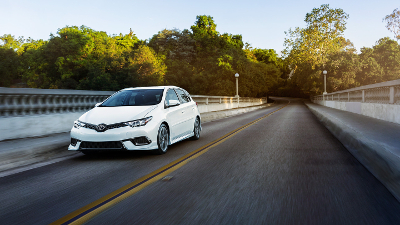 Impeccable Car History
Because most of the cars were originally purchased from Riley Toyota or an official dealership somewhere in the country, there's a ton of maintenance and service records for each and every one of our used vehicles. You can check out how it was maintained, whether the parts were replaced on time, and just generally what kind of a life the car has lead. The best part is that the mileage is verified and most of the cars are given a stamp of approval almost immediately.


Inspection
That being said, at Riley Toyota, nothing is left to chance. Once a used car arrives in our shop, our experienced technicians go over the car's crucial areas thoroughly, checking the brakes, the suspension, the engine and the interior. If something needs replacing or adjusting, we won't spare any time or money in getting it done right the first time round. We'll never sell a customer an unsafe vehicle, mostly because we never take any risks in selling uninspected vehicles. We stake our reputation on it.


Certified Used Toyotas in Missouri
Perhaps the biggest benefit of purchasing a certified used Toyota is the new warranty that you receive. All certified used Toyotas undergo an extensive check and repair upon coming into our shop and being deemed certified used. You can be assured you're getting a vehicle that's as mechanically sound as the one that drove off the showroom floor.
Your certified used Toyota comes with an extension to the original warranty, and generally includes features such as 12 months or 12,000-mile coverage on every part, 7-year or 100,000-mile coverage on the powertrain, and 1 year of roadside assistance coverage. It's like getting a new Toyota warranty, and it's transferable at no cost for the best resale value should you want to sell your certified used Toyota in Jefferson city anytime soon.


Wide Selection
Although our inventory changes on a daily basis as cars come and go, being an official Toyota dealership means our customers are spoiled for choice when it comes to choosing a car. Need a small compact? The Corolla and its smaller sibling, the Yaris, are here. The Toyota Camry perfectly sums up the midsize premium sedan/limo segment, with the Toyota Venza rounding off the crossover segment. Naturally, you can also find a Tacoma or a Highlander but they're a little rarer.


Customer Support
Here at Riley Toyota we strongly believe that honesty and trustworthiness, the two most important factors in building a strong long-lasting relationship, are key to our customers' satisfaction. If you're happy, we're happy. Riley Toyota is more than just a dealership or a building. It's a family consisting of employees and customers who are joined by their mutual love of Toyota. The family is always expanding, but we never forget an individual. Whether you've owned a Toyota previously or not, you're more than welcome to join the large Riley Toyota family and find out what it's all about. Unrivaled customer support at any time, experienced and knowledgeable staff, and the best cars for sale today.


Visit Riley Toyota
If you want to browse our large inventory of certified used vehicles, you're free to come on down to the dealership and test drive some of our cars. Though you can technically find them online on our website, it's one thing to see them on your computer, and a completely different to see and drive them in person. There's a Toyota model for everyone, so we'll find you your dream car almost no matter what. It's just a matter of understating what you need from a vehicle and how you're going to use it. The rest is a piece of cake as they'd say.


Contacting Riley Toyota
You can reach us via email or phone throughout the day easily, but as always, we recommend coming down to the dealership and talking face to face with one of our employees. Chances are, you're going to learn more about the cars and even drive out with one by the end of the day.


Don't Wait
Although our stock inventory of certified used cars is rather large, most of them get sold reasonably quickly, making room for new vehicles. If you found something you're keen on, don't wait and let someone else take it. Make it yours and claim it. Trust us; you won't be making the wrong choice.