Windshield Wiper Replacement near Columbia, MO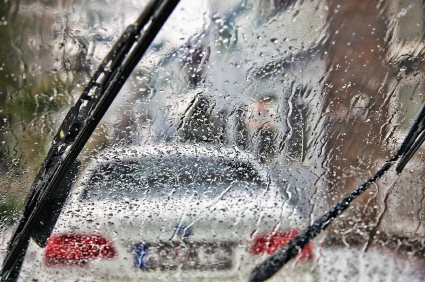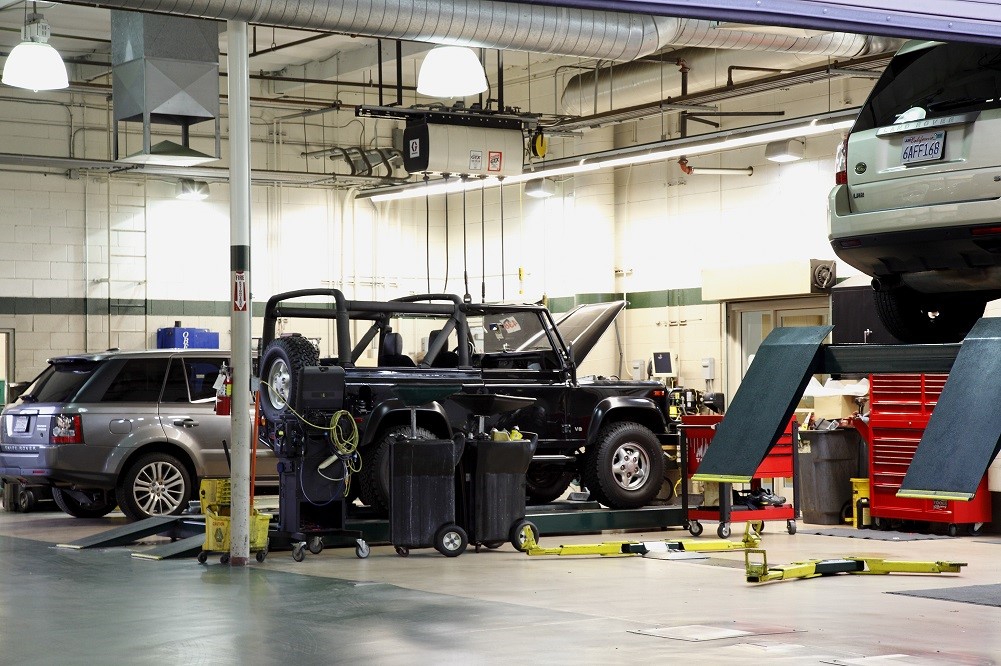 With spring right around the corner, we can expect some heavy rainfall. With this being said, with a lot of rain comes hazardous driving conditions, and this where your wipers come into play. Your windshield will not only clear away rain and liquids, but it also keeps your windshield clear of dirt and debris. So, if you don't recall the last time you changed your wipers, then it might be time to bring your ride into Riley Toyota. We are located at 2105 Christy Drive in Jefferson City, MO, just down the street from the local Culver's. If you have any questions, feel free to give us a call at 573-644-9450 to speak with a member of our team.
Regardless if it's raining, snowing, or the car in front of you kicks up dirt on your windshield while you cruise down US Highway 63, your wipers will be there to save the day and clean it off. But, there are some signs that may mean you need a new pair of blades. If you begin to hear a scratching or screeching noise, then it is a clear indicator that they need to be replaces pronto. The truth is, the rubber on your blades will begin to erode and crack over time, which why it is suggested that you get them changed when they no longer make proper contact with the windshield surface.
If you need a new set of wipers, you can make an appointment on our website, or give our Service Department a call to speak with a service technician. If you plan on bringing your car in, make sure to inquire about our other services. We can also change your oil, rotate your tires, and more, just let a mechanic know what you would like to have done on your ride! We also boast an ample Parts Department, so if you would rather do any repairs or services on your own, you can get whichever product or part you need straight from us.
Also, instead of calling us up or visiting just to ask a question, you can utilize our Ask a Tech form. Click on the Service tab above, then select the correct form on the drop-down menu. Also, make sure to check out our service specials. We pride ourselves in providing exceptional service, at a great price.
Don't wait any longer and come visit Riley Toyota for a windshield wiper replacement near Columbia, MO. Our trustworthy technicians will take good care of your ride. We hope to see you soon!
Service Hours
573-658-9970
Monday
7:00 am - 5:30 pm
Tuesday
7:00 am - 5:30 pm
Wednesday
7:00 am - 5:30 pm
Thursday
7:00 am - 5:30 pm
Friday
7:00 am - 5:30 pm
Saturday1
Closed
Sunday
Closed
1 - Hours for Sat Jul 4th 2020
Testimonials
"Thank you Service Department."
DEALERRATER
6-18-2020
GOOGLE
4-9-2020
GOOGLE
3-6-2020
GOOGLE
3-1-2020
GOOGLE
3-1-2020
GOOGLE
3-1-2020
GOOGLE
2-23-2020
GOOGLE
2-20-2020
GOOGLE
2-19-2020
GOOGLE
2-11-2020
GOOGLE
2-1-2020
GOOGLE
1-28-2020
CARGURUS
1-26-2020
GOOGLE
1-25-2020
GOOGLE
1-22-2020
GOOGLE
1-11-2020
Ernie's Vintage Audio Vintage Audio
GOOGLE
1-11-2020
GOOGLE
1-8-2020
"Came in this past January (2019) for help navigating a..."
DEALERRATER
1-8-2020
GOOGLE
1-4-2020
GOOGLE
1-3-2020
GOOGLE
12-26-2019
GOOGLE
12-21-2019
GOOGLE
12-18-2019
Kathy
CARS
12-18-2019
"My overall purchase of my CRV was ok and loved my..."
DEALERRATER
12-18-2019
GOOGLE
12-13-2019
GOOGLE
12-3-2019
GOOGLE
11-26-2019
GOOGLE
11-23-2019
GOOGLE
11-22-2019
Doctor
CARS
11-21-2019
GOOGLE
11-20-2019
GOOGLE
11-18-2019
GOOGLE
11-18-2019
GOOGLE
11-18-2019
GOOGLE
11-15-2019
GOOGLE
11-9-2019
GOOGLE
11-5-2019
Read More